When it comes to design and functionality, it is safe to say that windows are just about the most important part of any room. Windows not only provide natural light, but also ventilation to keep rooms feeling fresh. Having a great window treatment allows you to adjust the amount of air and light that is coming into the room at any given time. Nice shades will also frame your window well to help it fit better with the decor of the room.
Roman blinds or Roman shades are one of the best types of window treatments around and they have been used for many centuries. Thanks to the wide variety of fabrics, materials, and patterns available, Roman shades can be used in almost any situation. They are perfect for those homes with rustic decor, though they can just as easily fit into a home with a modern touch.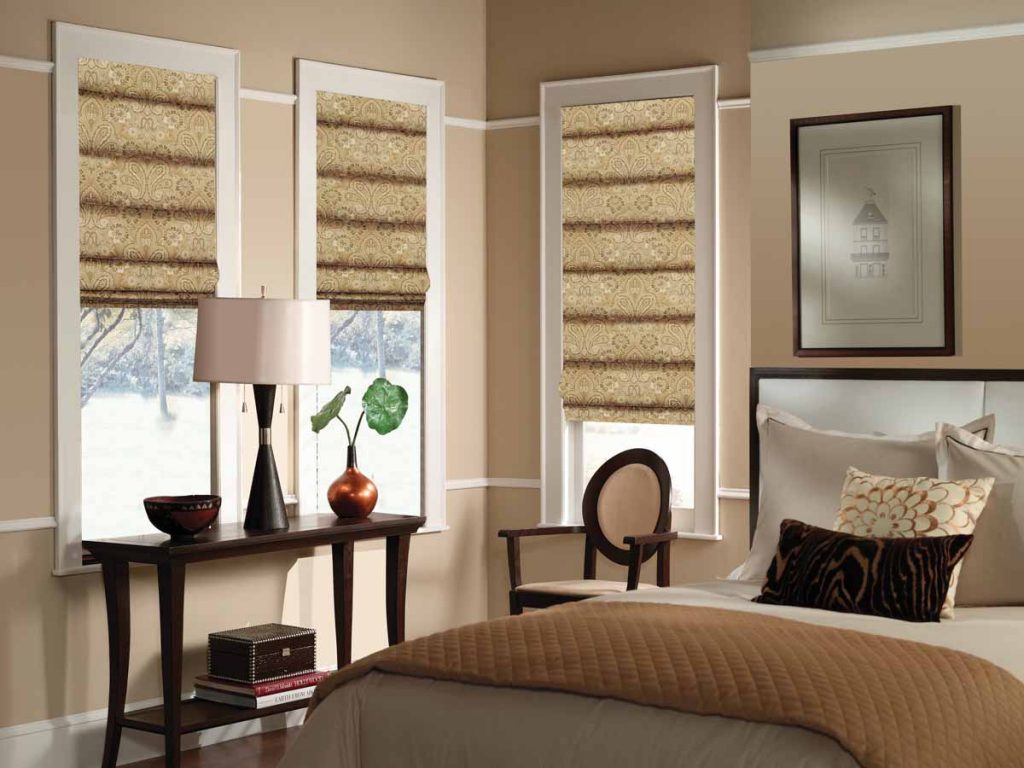 Of course, many people ask us where is the best place in their house to use Roman shades, so we figured we'd give it to your straight.
Best Rooms To Use Roman Shades
Thanks to the fact that custom roman shades are very versatile, it isn't uncommon to see them used throughout different types of room in the house. We always recommend using different fabrics in different rooms, as it will allow for a bit of diversity as you move throughout your home. The fabric that you choose will depend on the decor of the room, as well as the amount of sunlight that you want to come through the windows.
The beauty of Roman shades is that they can frame a window far better than most window treatments out there, including those such as vertical blinds or Venetian curtains.
They can provide just the right amount of insulation and privacy when they are used in more residential rooms, including bedrooms, living rooms, dens, etc. For those who have a home office, they can provide a sleeker, more professional decor. Even with the fact that they've been around for centuries does not deter them from feeling timeless in just about any room.
Can I Use Roman Shades In My Kitchen Or Bathroom?
We don't recommend using Roman shades in the kitchen or bathroom if they use traditional fabrics. This is because these areas are typically damp, meaning your shades will eventually accumulate mold and grime. You may have noticed that old kitchen blinds are big magnets for grease and other oils. They eventually become caked in residue, which makes them incredibly hard to clean.
If you are going to use Roman Shades in these rooms, we highly recommend using cotton blends or polyester to make sure they are a bit more durable.
Getting the Perfect Set Of Roman Shades
Ready to step up your window treatment game?
If you're set on getting Roman shades for your home, make sure to head on over to our Roman Shades page at Affordable Blinds to find the best selection of Roman shades at the lowest prices imaginable.