Cellular shades are easily one of our most popular types of window treatments here at Affordable Blinds. Not only are they some of the most attractive and energy-efficient shades, but they are also some of the most versatile around.
Not many people know what to look for when they are getting a set of top down bottom up shades, which is why we're here to help! Here are some of the top things to consider when looking for cellular shades for your home or office.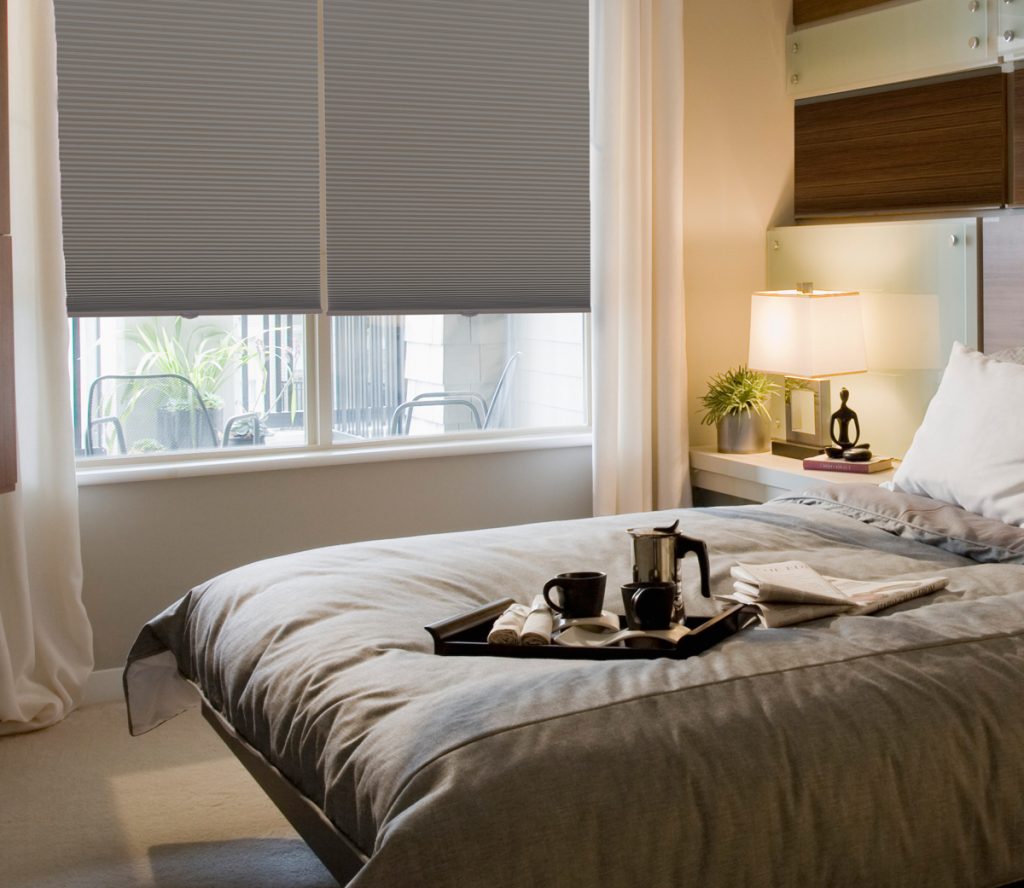 Single Vs. Double Cell
The reason that cellular shades are so energy efficient is that they use air pocket cells called "honeycomb cells". These little pockets of air help to create a nice barrier between your window and the room, acting as insulation. You have the option to pick from single-cell cellular shades, which have only one pocket, or double-cell cellular shades, which have two pockets.
Double-cell cellular shades are a bit more expensive, but if you're serious about insulation in your room, these are the best choice! On the other hand, if insulation is only a plus and not a priority, single-cell cellular shades will do just fine.
Opacity
Opacity is the amount of light that goes through a type of material. Window treatments are usually categorized by four different opacity types, including sheer, semi-sheer, semi-opaque, and opaque blackout cellular shades. The best thing about cellular shades beyond their energy efficiency is that they can be found in a wide variety of opacities.
If you are someone who wants to let in the most natural light possible, we recommend going with sheer shades. If you want a bit of gentle light filtering, semi-sheer is the way. If you want light darkening, we recommend going with semi-opaque. Of course, if you want a full-on blackout shade, go for fully opaque.
Opening Options
There are a few different options when it comes to how you'll open your cellular shades, including top down bottom up, cordless, and motorized. Top-down bottom-up cellular shades allow you to raise your shades from the bottom, lower it from the top, or both, depending on which type you get.
Cordless shades are wonderful for those who have kids or pets, as they completely eliminate hanging cords, which can pose as a threat. Lastly, motorized cellular shades add an element of ease, as you can simply raise and lower your shades with a remote.
Getting the Right Cellular Shades
We all know how difficult it can be trying to find the right type of window treatments for your home or office. Luckily, cellular shades fit in with just about any decor in just about any environment. If you're looking to get cellular shades without spending a ton of money, make sure to head on over to our products page here at Affordable Blinds for the best discount blinds to sift through tons of top-notch options.
If you have any further questions about cellular shades and what they can do for your home, feel free to get in contact with us!