Before buying blinds for the basement, think about how it will be used. If it will be used primarily as an entertainment room, you might want to choose blackout blinds. In contrast, if the basement is used for storage, you may want to install wood blinds that can be opened to let in light. There is a blind that will suit your needs, no matter what they are. Continue reading to learn more. Blinds for your basement don't have to cost a lot.
Roller shades
When it comes to window treatments for the basement, the choice is yours. Honeycomb shades are a great choice as they keep out unwanted heat or moisture. They are also energy efficient, which reduces cooling and heating costs. Plus, they're available in many colors to match your decor. A basement shutter can add a unique look without costing too much. But before you decide to buy window coverings, think about what you want from your basement windows.
Blackout shades are a good choice if you have limited space. They'll help reduce external sounds and heat while still allowing you to enjoy a view of the outdoors. These shades can be mounted on the wall or handheld. You can even choose sheer window coverings to let in more natural light. Whatever style you choose, you'll love the look of these shades in your basement.
Choose your shade by the way it looks in your basement. Basements are less exposed to sunlight and trap more moisture. Blinds that resist mold or mildew should be chosen based on the basement's humidity. Another option is wood blinds. Wood blinds can also be opened or closed for more light to enter the space. These shades make it easier to dry your basement. They are lightweight and easy-to-install.
If you're looking for a budget-friendly solution, aluminum blinds are a classic option. This type of blind will add a classic feel to your basement while adding functionality. The unfinished space is often used for laundry, home office, or a workout room. Inverted slats can add up to 38% more natural light to the room. Light gloss finishes are ideal for inverted slats. They will brighten up large rooms and provide privacy when closed.
Fabric Roman shades
A basement finished without roman shades is not complete. Roman shades can be made to fit any window, whether you prefer a modern, sleek look or something more casual. You'll find hundreds of different fabrics and patterns on Spiffy Spools, which allows you to choose the exact color, fabric, and pattern that suit your basement's style.
Mini blinds are a great budget-friendly choice if you're looking for a stylish and low-maintenance window covering. They are made from coated aluminum which is moisture-resistant and easy cleaning. You can also choose fabric Roman shades. These shades are made with more sophisticated fabrics and have dramatic looks when they are lowered. These window treatments can also be used in bathrooms if needed.
Another option is flat-style Roman shades. These shades raise and lower in neat folds. These shades are similar to cascading Roman colors but don't require dowel rods to fold. This option is perfect for boudoirs, where stripes and solid colors won't clash. They are clean and can be incorporated into any interior design. A basement Roman shade is a great choice for bedrooms. Make sure to choose a style that suits your decor and your space.
You should consider the type of light filtering that you require when choosing fabric Roman shades. If your windows are too small, you can choose a heavier-duty fabric option. This will block more sunlight, keep your basement cooler in summer and warmer in winter. Floral corduroy Roman shades are a great choice if you want a traditional look. If your home is not big on colors, a simple solid color will do. Fabric Roman shades for basements are a great choice. They can add personality to your decor.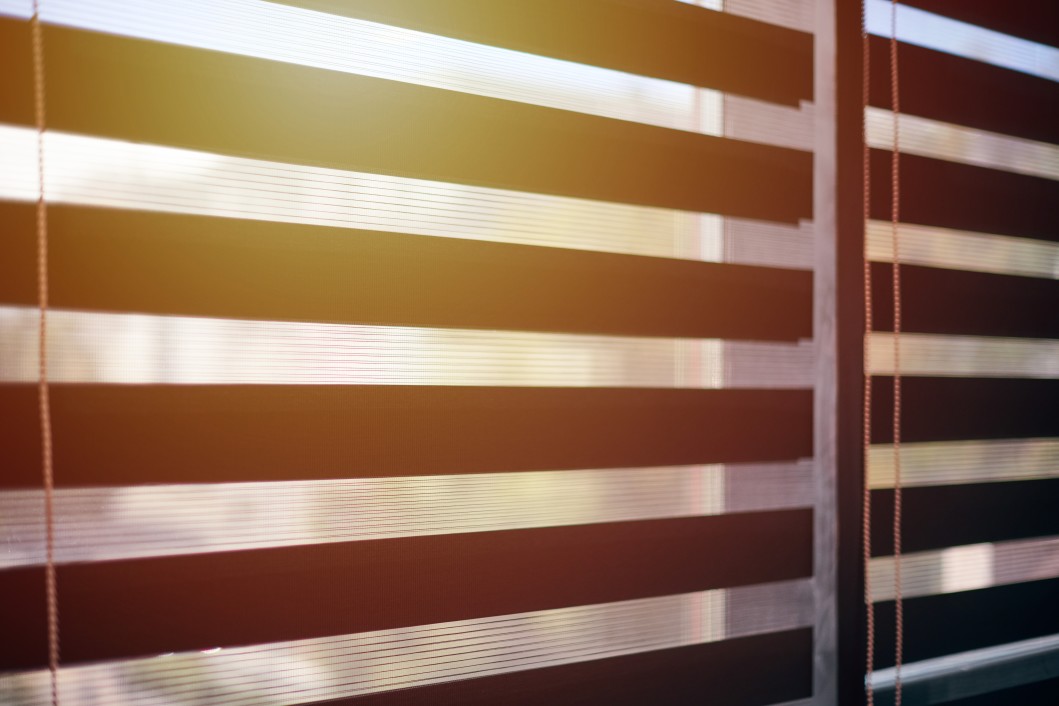 Plantation shutters
Plantation shutters not only look great but also protect your basement from the elements. Vinyl shutters are durable and water-resistant. Vinyl shutters cannot be painted and do not have the same look as wood. At Louver Shop, we carry only high-quality wood and faux wood shutters. You can save money by buying high-quality shutters rather than buying cheap alternatives, but be sure to take measurements before ordering.
A good plantation shutter is made of wood and comes in a range of materials. They can be made from aluminium, PVC or synthetic, fibre, or composite wood. They are also very expensive and cannot be repainted. These shutters are best for small windows such as the bathroom or kitchen. You can also choose composite wood if you need a custom shutter.
Even though the basement's windows are small, window treatments can add style and function to the space. If you don't want to make the basement look like a dungeon, plantation shutters are a great choice. These shutters can be made from wood, metal, or wooden and will match any basement decor. You can adjust the shade to your liking and let natural light in the basement.
Window treatments that are durable are required for a basement door with a walk-out. Blinds and shades can bang against the glass when the door is opened. In addition, they don't look finished when tied down. Shutters on walk-out basement doors are permanently fixed to the door, so they don't move even if the door is open. Shutters won't fall and will add value for your windows. A great option for basement walk-out doors in Phoenix!
Bamboo blinds and trim
Choosing the right blinds for your basement will depend on the type of space you have. If your basement is mainly used for entertainment, then you might want to purchase blackout blinds, or wood blinds that you can open and close. In such cases, you may want to install bamboo blinds. Before you purchase any blinds, be sure to measure the space and determine the amount of light your basement will get.
Bamboo blinds can add style to your basement. These can be either inside mount or outside mount. They work well in homes with monochromatic designs. If your basement has hardwood floors, choose a stain that matches. A honey stain is the perfect color to use for bamboo blinds. You should stick to the same color throughout the home. These are just some of the many ways that bamboo blinds can be used to decorate your home.
Window trimming can add texture and colour to your basement. Window trim can be purchased at a hardware or lumber yard. Bamboo blinds don't block all of the light but add texture and colour to the room. Window film is another option that can make your basement feel larger and more spacious. Just remember to check that your browser is able to view JavaScript. If you're still having trouble seeing the content, you can reactivate JavaScript.
Once you've selected the type of blinds you'd like, you'll need to hang them from the window trim using a window-mounting kit. This kit includes everything needed to hang blinds, including measuring them and gluing them onto the window frame. It will also make them look neat. Aside from adding style to the room, they will also help block the light and increase privacy.
Honeycomb shades
Honeycomb shades not only add style to your basement's windows but also increase energy efficiency. These shades trap air to keep the room cool in winter and warm in summer. These shades can be easily cleaned with soap and water. There are many different styles and colors to choose from, so you can find one to match your existing decor. Honeycomb shades are available in a variety of colors and materials.
The best type of window shade for the basement is one that is motorized or cordless. This type of window treatment can be operated using voice assistants or smartphones. This eliminates the risk of strangulation and helps you prevent the sun from fading your basement's interior. This option is also perfect for windows on the third level. These window treatments can make your basement feel more warm, so you might consider purchasing them for your home.
Cellular shades are a good choice for the basement. These window coverings are also very energy-efficient, making them an excellent choice for basements. Cellular window treatments are honeycomb-shaped panels that trap hot and cool air. This means they create an insulating barrier and are easy to clean. Honeycomb shades also look great in basement windows, so you can choose the right one to match the decor.
If you're looking for a light-filtering window covering, you can also opt for honeycomb shades. These shades provide light control and insulation, thanks to the air pockets that form their structure. Windows allow seven to ten times more energy through them than other rooms in your home. You can also choose between sheer and blackout fabrics, based on your preferences. These shades help to block unwanted sounds.